2020 Chicago Auto Show News From Jaguar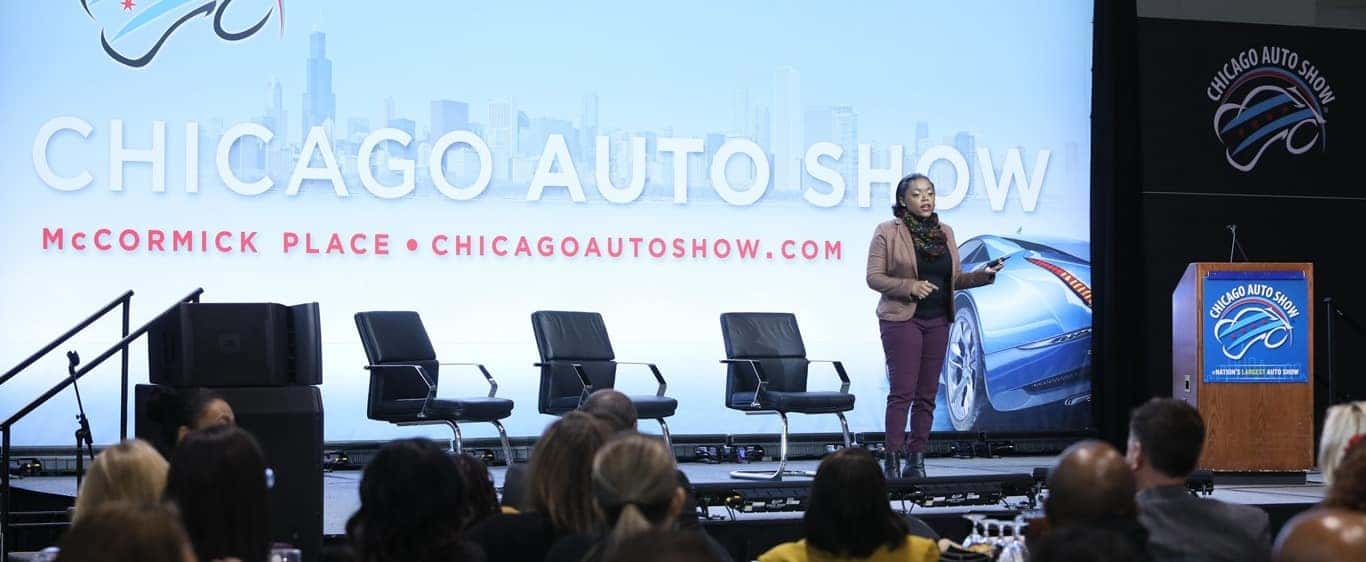 The first auto show of the season is also the biggest, and Jaguar brought exciting news right to its forefront. The 2020 Chicago Auto Show is here, and Jaguar celebrated the occasion by announcing the updated 2021 Jaguar F-Type. Our team at Jaguar of Naperville will help you learn more about the redesigned F-Type for your drives in and around Aurora! And of course, be sure to check out our extensive selection of current Jaguar F-Type models available for sale if you simply can't wait any longer to get behind the wheel.
Updated Power & Performance
As the heart of the Jaguar lineup, the F-Type offers world-class performance that is sure to invigorate your drives through Warrenville and Bolingbrook. After all, Jaguar is a sports-focused automaker first and foremost. Take a look at a few key updates made to the newly unveiled 2021 Jaguar F-Type:
Standard with 2.0L Turbocharged I4, upgraded to produce 296 HP
F-Type R models produce up to 575 HP with a supercharged V8 engine
All models utilize updated suspension knuckles for enhanced comfort and handling
Enhanced Details & Design
There's no question that any Jaguar model will turn heads–no matter where you drive! From sculpted headlights designed to embody sculpted ice, to monogram Jaguar etching strewn throughout, the all-new F-Type offers incredible details and high-class styling inside and out. The aggressive front grille offers an updated design, and features both high-gloss and matte materials for additional depth. More key updates include:
Expressive, sculpted hood
Functional hood and side vent
Several new wheel choices
Engaging cockpit interior layout
Handcrafted interior details
Signature Jaguar "Chicane" graphic
Stay Up-to-Date on Jaguar News With Jaguar of Naperville
Are you curious about new Jaguar sports cars and SUVs? When you want to stay in-the-know about the latest Jaguar news, you can trust Jaguar of Naperville to keep you informed! We take care of our clients in and around the Chicagoland area by keeping them in the loop on the latest offerings from Jaguar. After all, an informed client is a happy one. Take your Plainfield drives to the upper echelon with a new Jaguar from Jaguar of Naperville today!
Learn More at Jaguar of Naperville
At Jaguar of Naperville, we are dedicated to making it easier for you to shop for car. This article provides 6 ways to help you save thousands and help you understand why our Client Advisors take the time to get to know all about you when you're buying with us. At the beginning of every…

The Art of Performance of Jaguar is right at your fingertips–but you may be shopping on a limited budget, or you just want to save a few thousand dollars on your purchase. To hit all the must-haves on your list, you're likely considering buying a used or Certified Pre-Owned Jaguar model or something you think…

Shoppers love the convenience of trading in, since it completes all auto-related chores in one dealership visit. We can help avoid the headache of selling your old car and, as a bonus, Jaguar of Naperville handles all the DMV paperwork. And in some states, trading in can provide a break in sales tax. This article…