Experience the Benefits of Electric Driving in the New Jaguar I-PACE
Allow us to introduce you to the 2019 Jaguar I-PACE, the brand-new all-electric SUV from this luxury automaker. It's a Battery Electric Vehicle (BEV), and the I-PACE, which comfortably seats five, is setting the standard for future luxury electric SUVs and cars. Not only do you get two electric motors, but you also can take advantage of all-wheel drive, long driving range, and impressive performance. You'll find all of this and more, yet the 2019 Jaguar I-PACE is priced starting at just $69,500 MSRP.*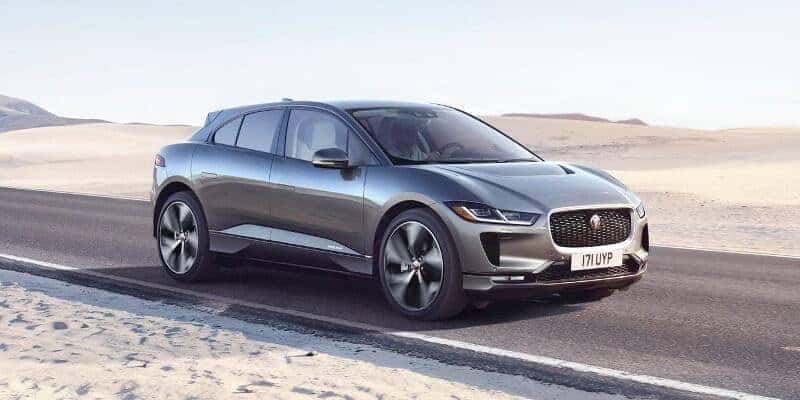 I-PACE Electric Vehicle Specs
High-tech lithium-ion 90 kWh Battery designed for longevity
394 hp and 512 lb-ft of torque
Estimated range of 234 miles**
0-60 mph time of just 4.5 seconds
Torque Vectoring by Braking for agility
Convenient Jaguar-approved home charging abilities
Eco-Mode reduces energy depletion and encourages more efficient driving
What's more, the I-PACE features an efficient heat pump that gathers heat from outside and electric vehicle components, which is transferred to the cabin and reduces the demand on the battery to maximize driving range as you cruise around Schaumburg or Bolingbrook in this electric SUV from Jaguar.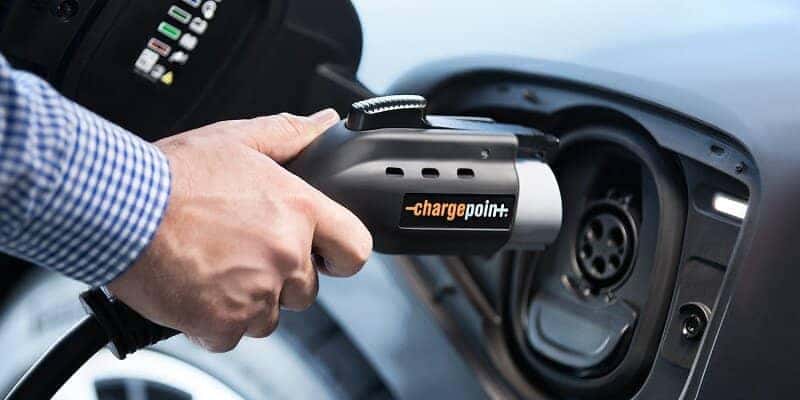 Benefits of Driving an Electric Vehicle
As you can see, the new Jaguar I-PACE is an impressive, eco-friendly luxury SUV designed with drivers in mind. But it doesn't stop there. There are plenty more benefits to driving electric:
Affordability: Electric vehicles, also known as EVs, have lower running costs than traditional gas-fueled vehicles because they use grid electric power instead of paying per gallon to fill up the gas tank around Chicagoland.
Maintenance: Because vehicles like the I-PACE are fully electric, there's no need to lubricate an engine with oil. Say goodbye to oil changes. You can also benefit from longer-lasting brakes, and no longer having to pay for expensive engine-related issues.
Go Green: Because your vehicle runs on electricity and not gas, there is no exhaust, letting you do your part to help reduce fossil fuel emissions.
Ready to Know More about the Jaguar I-PACE?
If you're ready to look toward to future and are interested in the 2019 Jaguar I-PACE, contact us in Naperville so you can learn more, or compare the Jaguar I-PACE vs. Tesla Model X rivals. You can also look forward to the next to join the electric vehicle family–the upcoming redesign of the 2020 Jaguar XJ!