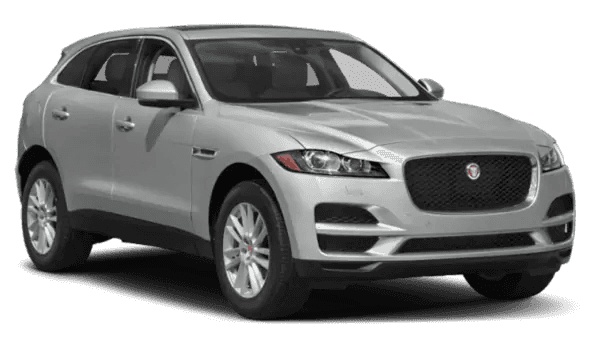 2019 JAGUAR F-PACE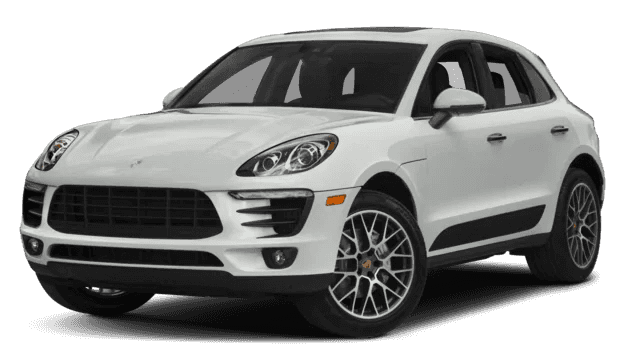 2019 PORSCHE MACAN
2019 JAGUAR F-PACE VS. 2019 PORSCHE MACAN
The 2019 Jaguar F-PACE has already proven itself against quite a few lesser competitors; how does it compare to the 2019 Porsche Macan? Placing the two side-by-side, the new Jaguar F-PACE:
Provides greater warranty coverage
Achieves superior fuel economy returns in the city and on your Chicagoland commute
Offers 15.8 more cubic feet of cargo space
MPG
The 2019 Jaguar F-PACE and the 2019 Porsche Macan both kick things off with well-appointed base trims sporting a 2.0L four-cylinder. But the cost of that four-cylinder will depend greatly on which model you choose:
2019 Jaguar F-PACE: EPA-estimated 22 mpg city and 27 mpg highway
2019 Porsche Macan: EPA-estimated 20 mpg city and 25 mpg highway
Consider weighing the F-PACE vs. I-PACE if you're looking for even more efficient driving.
Capacities
The 2019 Jaguar F-PACE has more space than the 2019 Porsche Macan in two very important areas:
Fuel Capacity: The 2019 Jaguar F-PACE holds 21.7 gallons of gas while the 2019 Porsche Macan's fuel tank holds only 19.8 gallons.
Cargo Capacity: The 2019 Jaguar F-PACE provides 33.5 cubic feet of standard cargo space. The Porsche has just 17.5 cubic feet of cargo.
Top Performance
At the top of the lineup, the 2019 Jaguar F-PACE does what a Jaguar does best: roar. And it roars with more ferocity than the Porsche:
2019 Jaguar F-PACE: A 5.0L supercharged V8 engine churns out 550 hp and 502 lb-ft of torque.
2019 Porsche Macan: The 3.6L V6 of the Porsche manages only 440 hp and 442 lb-ft of torque.
Learn More at Jaguar of Naperville
Get in touch with Jaguar of Naperville to learn more about the new Jaguar F-PACE or to schedule a test drive and experience firsthand what all the positive reviews had to say.