Jaguar Top Safety Features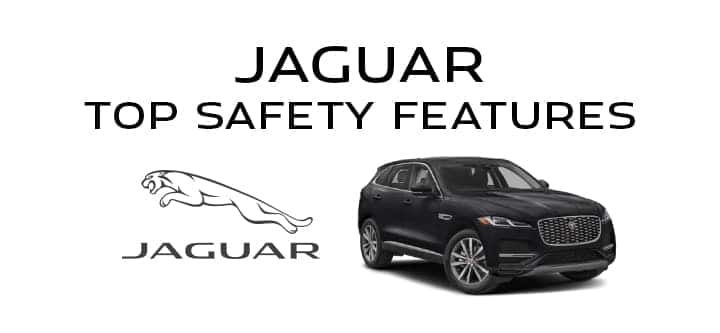 The Jaguar brand is known for its luxury and elegance, featuring finely-crafted vehicles of the highest quality. Jaguar infuses innovative technologies to enhance your driving experience while providing more safety. When a Jaguar comes off the assembly line it undergoes thousands of precision process and quality checks. In many ways, quality equals safety.
"Our role is to deliver the team's design intention, every time with every car. It's our job to achieve a strict specification and, for me, quality is the ability to repeatedly achieve that specification," said Grant McPherson, Jaguar Director of Operations.
Let's take a look at some of the Jaguar top safety features using the 2022 Jaguar I-PACE electric SUV as our model.
2022 Jaguar I-PACE Safety Features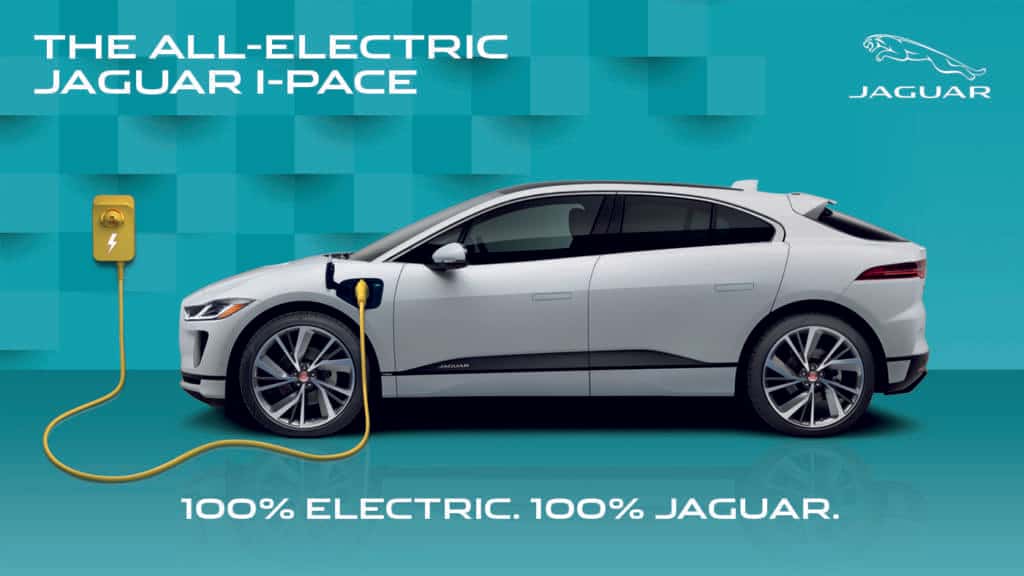 Battery Safety Cell
The I‑PACE utilizes a combination of aluminum and steel to form a rigid cage around the battery, providing increased safety for all vehicle occupants.
Airbags
A comprehensive system of six airbags including driver and passenger airbags, side curtain, and thorax are standard to help protect occupants.
Traffic Sign Recognition and Adaptive Speed Limiter
This Jaguar safety feature is designed to keep you informed of speed limits and no overtaking signs by displaying them clearly in the instrument cluster. When activated, Adaptive Speed Limiter uses Traffic Sign Recognition to adjust your vehicle's speed accordingly by using the cruise control system.
External Sound System
Due to the quietness of I-PACE as an EV, the vehicle emits an external acoustic signal at speeds under 12 mph to help make pedestrians aware of the car's presence.
Emergency Braking
This Jaguar safety feature is designed to help prevent collisions with other vehicles, pedestrians, and cyclists using camera, radar, and ultrasonic sensors. If a potential front collision is detected, the system gives audible and visual warnings. If no action is taken, the system is designed to apply the brakes to help reduce the severity of the possible impact.
Driver Condition Monitor
By monitoring steering inputs, brake, and throttle pedal activity, Driver Condition Monitor is designed to detect if you're starting to feel drowsy and give you an early warning when you need to take a break.
Lane Keep Assist
This feature will detect when the vehicle is unintentionally drifting out of the lane and applies a steering torque to gently guide your vehicle back.
Park Assist
Parallel parking is made even easier with Park Assist, steering your vehicle into and out of a suitable space. After selecting either Drive or Reverse, you only have to control the vehicle's speed. Graphics and notifications will guide you through the maneuvers.
Click here to check out the full list of Jaguar I-PACE safety features. If you're interested in purchasing the Jaguar I-PACE, click here to pre-order from Jaguar of Naperville!