Should I Buy or Lease a Jaguar?

Shopping for a new Jaguar for your Aurora commutes? Trying to decide whether you should lease or buy a car or SUV from Jaguar? There are benefits to each, so the right choice depends on your specific needs, preferences, and budget. Check out our guide below to find out which method is best for you.
Lease vs. Buying: Benefits of Buying a Jaguar
More Selection: Most dealers have a larger selection of vehicles available for financing compared to vehicles available for leasing. For example, many dealers don't offer used car leases or certified pre-owned leases.
Financing Options: The car financing process is generally straightforward. You may also be able to refinance your loan for a lower interest rate and monthly payments down the line.
No Mileage Restrictions: Ask your local Jaguar finance center about the mileage restrictions on lease contracts. If you think you will exceed that mileage limit before the lease period ends, buying might be better so you can drive as many miles as you want.
Total Ownership: There are no restrictions on how it's customized, modified, or decorated. Also, since you own the vehicle, you don't have to worry about getting fined for excess wear and tear. You can also opt to sell your vehicle whenever you choose.
Less Cost Over Time: While buying a new car costs more upfront, if you pay off your auto loan the vehicle becomes less expensive to own the longer you have it–similar to how purchasing a house usually costs less long-term compared to renting.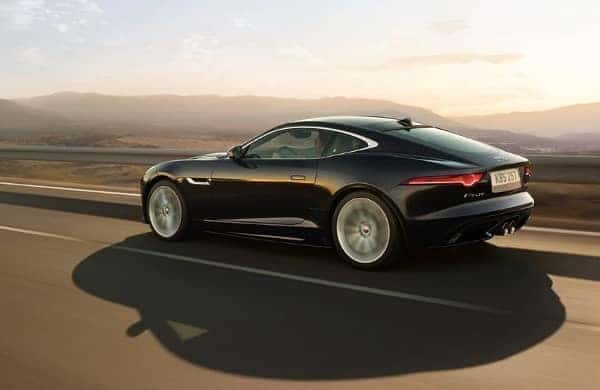 Lease vs. Buying: Benefits of Leasing a Jaguar
Jaguar leasing isn't as uncommon as you'd think. In fact, about 45-50% of Jaguar models in the U.S. are leased, and in bigger cities like New York and L.A. upwards of 70% of Jaguar models are leased instead of purchased. Leasing is a popular choice with luxury brands for reasons including:
Lower Payments: Monthly payments, down payments, and sales tax tend to be lower because you are not working towards paying the entire cost of the vehicle.
Great Service Coverage: Routine maintenance is usually covered at an authorized service center in a lease warranty as long as you don't go over the mileage limit. Repairing a luxury model you bought can get quite expensive once the warranty has expired, which is another reason that leasing luxury brands is so popular.
Lease-End Options: When your lease agreement is over and you want to lease the latest model, you can pay any remaining fees at the dealership to trade in your lease and drive away in your next vehicle. Or, you can choose to purchase the car you've already been leasing.
Finance or Lease a Vehicle at Jaguar of Naperville
Explore all of our monthly Jaguar, Land Rover leasing and financing deals, and head over to our dealership near Bolingbrook and Warrenville to find your next vehicle, like the entry-level Jaguar XE or the all-electric Jaguar I-PACE. If you have any questions, feel free to contact us today and see if you prequalify for credit!
More from Jaguar of Naperville